PROPOSED TOWN OF GATLING, NY (1893)
Map below shows proposed Town of Gatling (at bottom) where Lake View is now situated. Note location of Idlewood where 18-Mile Creek empties into Lake Erie, described in History of Lake View, pg. 9. "Lake View" is noted on Lake Erie where the Walden Estate was located.
(see map below for actual layout of town)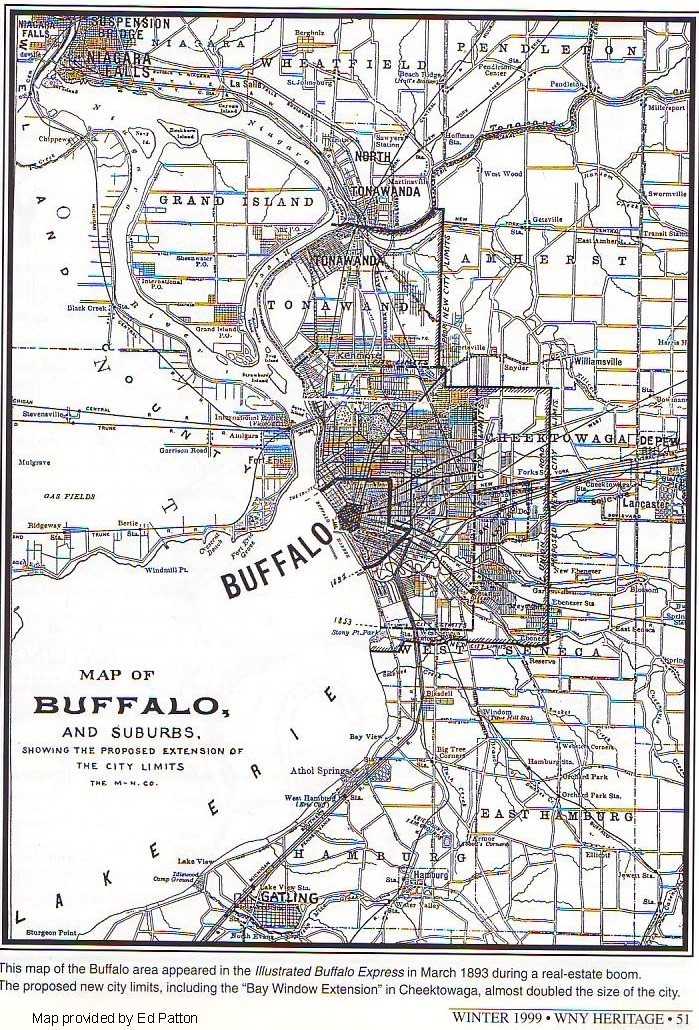 Map below shows actual layout of Gatling, NY (1893)
with streets and some landmarks labeled as they exist today
Note location of CHURCH, SCHOOL, HOTEL and road going down to 18-Mile Creek from from south end of Versailles Rd. over to North Evans. Area in the middle was to be laid out in lots. Many people bought lots but the town never materialized. However, the layout of Lake View today is based on this schematic..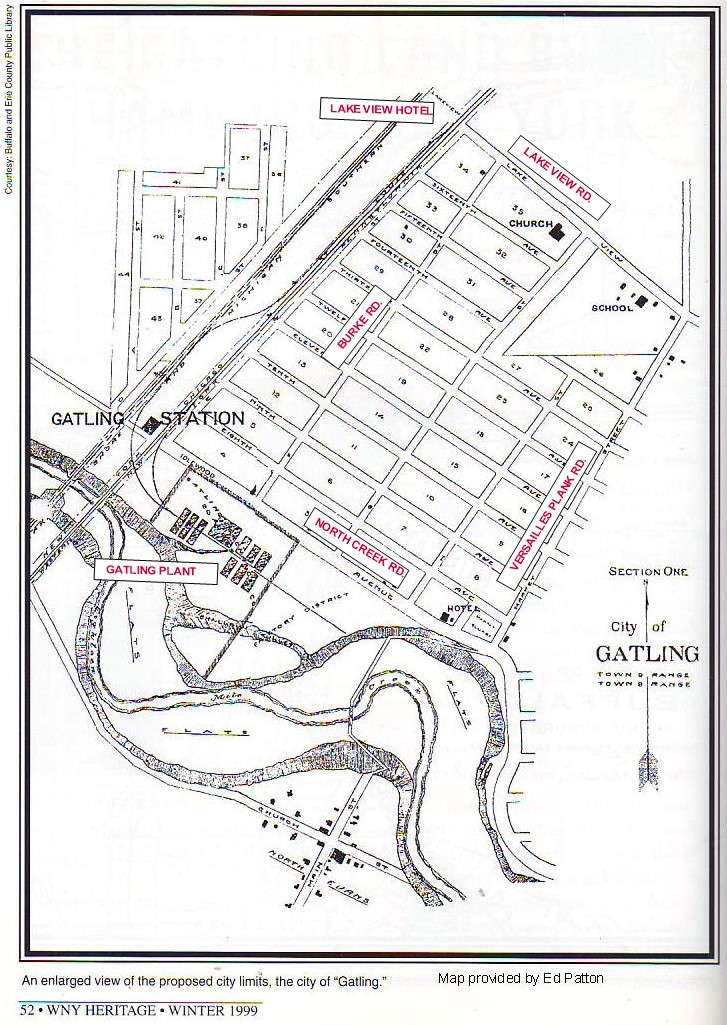 RETURN TO MAPS OF LAKE VIEW READ ABOUT GATLING LAND BOOM

Send comments or questions re: this webpage to sbmerk@verizon.net
© Copyright 1999-2018 Last Update: 01/16/2018