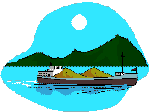 The Wiltranco Shipwreck: Lake View, NY


On the afternoon of the 26th of October 1967, the Tugboat Francis Small was towing the steel bulk freight barge Wiltranco towards Buffalo, when the cables broke and the Wiltranco drifted off and ran aground off the coast of Lake View, NY. The closest point between shore and the grounded barge was probably near Lake View Terrace. The Wiltranco was not some oversized dinghy, but a 586 ton barge which was built as a Great Lakes freighter HORACE S. WILKINSON in 1917. She was stripped down and turned into a barge in 1963.
Three young boys were daringly checking out the wreck, when suddenly, the lake turned violent and the three young adventurers were caught by the waves, which beat along the cliffs. They were unable to reach the stairway up the cliff (at East/West Lanes), so they climbed the cliff and found a ledge where they spent a cold wet night huddled together. Searches were called off that evening due to the weather. The following morning all three were found safe, sound and probably suffering from hypothermia, which was a lot better than rigor mortis!
Within a few days the Wiltranco was freed and once again in tow. However, she once again broke loose and ran aground off the coast of Wanakah, less than two miles away. This time, the Wiltranco stayed awhile, being finally repaired enough to be refloated and towed around September 1969. During the months that the Wiltranco was aground, she was quite a site. Small boats and some adventurous swimmers would visit the barge in the spring, summer and fall months while others reached it on foot while the lake was frozen over. The increase in the graffiti and the decrease in the number of tools onboard attested to its many visitors.
Some believe that the Wiltranco was jinxed and that strange sounds came from within the vessel. It was never again put into service and was finally scrapped.
Submitted by Patrick McKenna, a past resident of Lake View, NY and an eye witness of the Wiltranco incident.
GO HERE FOR MORE INFO: http://greatlakeshistory.homestead.com/files/w.htm
(use EDIT-FIND feature of browser to search for WILTRANCO)
SUSAN WARD MERK's HOMEPAGE

Send comments or questions re: this webpage to sbmerk@verizon.net
© Copyright 1999-2014 Last Update: 12/07/2008