Doris Hopp Honored for Years of Volunteer Service to Lake View Community
Concession Stand at Baseball Field named "The Hopp Stop"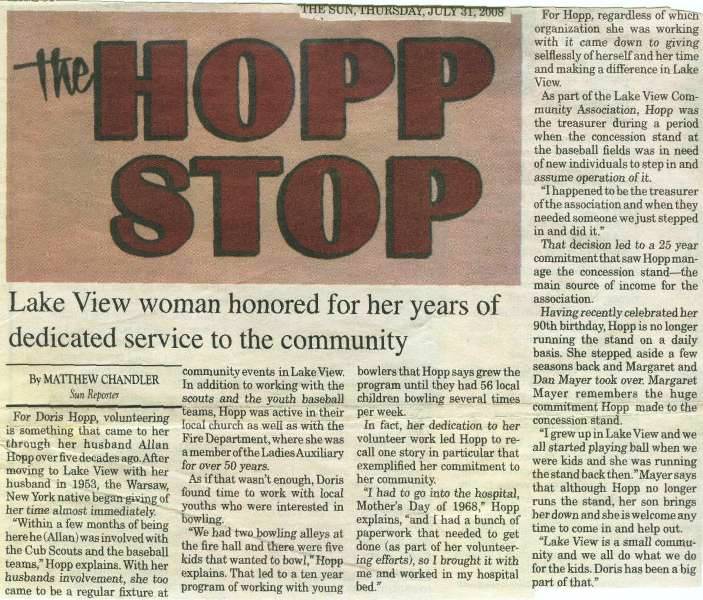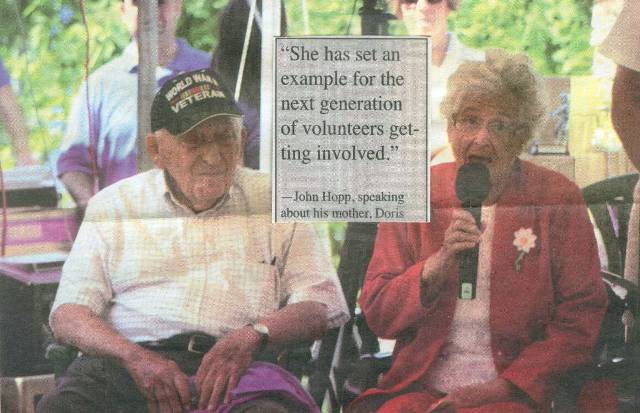 Lake View resident Doris Hopp addresses the crowd on Field Day (Aug. 2, 2008)
as she is honored for her 55 years of service to the community.
Joining her is Town Historian, Donald "Duke" Spittler. Mrs. Hopp died in 2009.
(Article appeared in The (Hamburg) Sun on 7/31/08)

LAKE VIEW COMMUNITY ASSOC.


LAKE VIEW COOKBOOK (which includes recipes from Doris Hopp)

Send comments or questions re: this webpage to sbmerk at verizon.net
© Copyright 1999-2022 Last Update: 02/27/2022