| | | |
| --- | --- | --- |
| | LAKE VIEW, NY RESIDENT, RETIRED US ARMY COLONEL DONALD J. SPITTLER, SR. INDUCTED INTO US ARMY ARTILLERY OFFICER CANDIDATE SCHOOL HALL OF FAME | |


Col. Donald Spittler
1919-2010


Lake View, NY (10/09/86) Donald ("Duke") Spittler, a retired US Army colonel, was inducted into the US Army Artillery Officer Candidate School Hall of Fame on October 8.

The citation to the Lake View resident signed by John M. Pickler, Colonel Field Artillery Chief of Staff read: "Having demonstrated the attributes of an outstanding soldier and leader and having distinguished himself among all men, shall forever be remembered in the Artillery O.C.S. Hall of Fame forthwith from this sixth day of October, nineteen hundred and eight-six."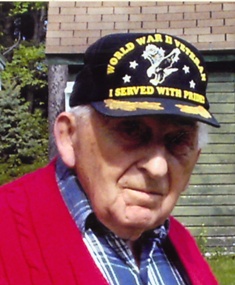 Colonel Spittler enlisted as a private in the 106th Field Artillery on October 15, 1940. He returned from Hawaii in August 1942 to attend the Officer Candidate School at Fort Sill, Oklahoma. Upon graduation in November he was assigned to the 99th Infantry Division as a second lieutenant

In December 1942, he was detailed to Fort Sill where he successfully completed the Officer's Motor Transport Course. As a Battery Commander in the 99th, he saw action in the Rhineland and Central Europe campaigns, and was awarded the Bronze Star for outstanding service during the Battle of the Bulge.
After the war, Colonel Spittler remained in the Army Reserve where he successfully completed the Artillery Officer's Career Course at Fort Sill, the Logistics Executive Development Course at Fort Lee, Virginia and was graduated from the US Army Command and General Staff College at Fort Leavenworth, Kansas. He was promoted to full colonel on March 31, 1969 and retired from the reserve on June 27, 1975.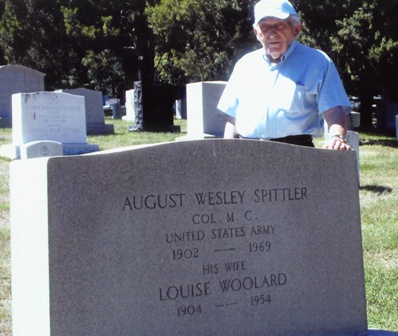 Donald J. Spittler (age 88) in Arlington Cemetery at grave of August Wesley Spittler - 2007



Interview Of Donald Spittler done in 1987 by MacLane Merk, his great-nephew - recollections of a life-long resident of Lake View.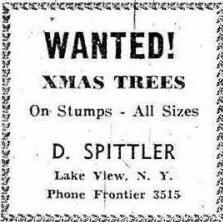 Duke Spittler planted evergreen trees all around Western NY and sold them at the Buffalo Market and at other places around Lake View. To the right is an ad he placed in a Fredonia newspaper in 1954.


Duke Spittler died on Aug. 30, 2010 - he will be greatly missed by family and many, many friends.
Duke's Obituary

Trolley stop in Hamburg, NY is dedicated to Duke Spittler's life and service to this community.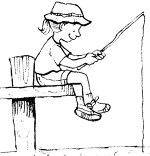 LV Pond Named After Duke Spittler
Children attending the Town of Hamburg's day camp at the Lakeview Recreation site will go fishing and exploring at Spittler's Pond. It's a regular summer activity for the children, but now the pond behind the baseball diamond parking area has a new name. The Town Board named it for Donald J. "Duke" Spittler of Lake View, who was a member and chairman of the town Conservation Board for more than 35 years. He was a wildlife biologist who worked for the state Department of Environmental Conservation. He also was a retired Army Reserve colonel who served under Gen. George Patton during World War II. Spittler was 91 when he died in 2010.
Submitted by Susan Ward Merk, niece of Donald Spittler, Sr. and former resident of Lake View, NY;
photos submitted by David Spittler, son of Donald.


EULOGY TO GEORGE W. SPITTLER RETURN TO "LAKE VIEW TIMES"


LAKE VIEW FIRE DEPT. HONORS CHARLES SPITTLER

SUSAN WARD MERK's HOMEPAGE

Send comments or questions re: this webpage to sbmerk@verizon.net
© Copyright 1999-2018 Last Update: 01/16/2018