MRS. AMANDA WARD PASSES TO BEYOND
Esteemed Woman Found Dead at Home by Neighbor
Mrs. Amanda [Lyon] Ward aged 76, a highly esteemed Boonville resident,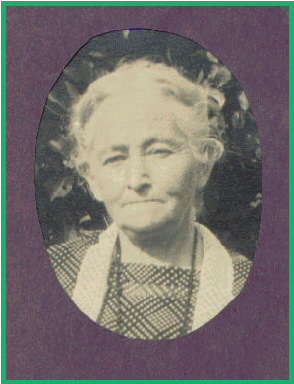 was found dead at her home on Summit St. about 11:30 Saturday morning
by her neighbor Mrs. Clifford Thatcher. Mrs. Ward, who had suffered from heart disease for some time, lived alone and her neighbor had been in the habit of going to see her every day.

Amanda Lyon was born May 22, 1858 in Inverary, Ontario, Canada, the daughter of the late [William] and [Margaret Payne] Lyon. In 1882 she married Charles R. Ward and came to Boonville where Mr. Ward built their home on Summit St. Mr. Ward died in 1904. She was a member of the Methodist Church, the Women's Missionary Society and the Ladies' Aid Society and while her health permitted it, took an active part in church affairs.

She is survived by 2 sons, Earl of Elma and Robert of Lake View; a grandson Mark of Elma; 2 brothers, Charles and Lyman Lyon and one sister [Joanna Lyon] Gummer, all of Inverary. A daughter, Pearl, died in 1915. The funeral was held on Monday from her late home, the Rev. William Eddy, officiating. Pall bearers were Earl and Robert ward, H. G. Grubel and Benjamin Hughes. Interment was made in Boonville Cemetery.
This obituary was provided by James Pitcher, Boonville historian. See https://www.findagrave.com/memorial/54312057