A Well-Known Resident of Boonville Died Wednesday
The death of Charles R. Ward occurred at 4am Wednesday after an illness of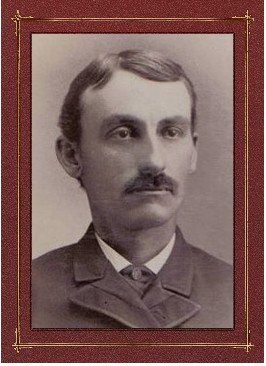 several weeks, although he had not been in good health for several years. The deceased was born in Florence, AL and was in the 50th year of age. He had lived in Boonville about 45 years, his parents coming here when he was a young child. Charles Ward was one of the best known masons in the vicinity, having followed that trade ever since he was old enough to work. He has finished the interior of many houses in this area and also built many foundations. He was a man of many good qualities and will be missed by family and friends. He leaves his wife [Amanda], one daughter Pearl, and 2 sons, Earl and Robert; also 2 brothers, Edward of Washington, DC and Clarence of Gloversville, NY. He is also survived by his mother Elizabeth [Jane] Avery Ward. The funeral will be held Saturday at 2pm, from his late home, Rev. F. H. Severance officiating.
Charles Ward helped build the Erwin Library and Masonic Temple in Boonville, NY. An article in the Boonville Herald dated 5/8/1890 says, "The contract for building the new [Erwin] Library and Institute has been let to James Richards for $8500." (James Richards was a relative of Charles Ward's wife Amanda Lyon Ward.)
The above news articles were supplied James Pitcher, Historian of Boonville, NY.